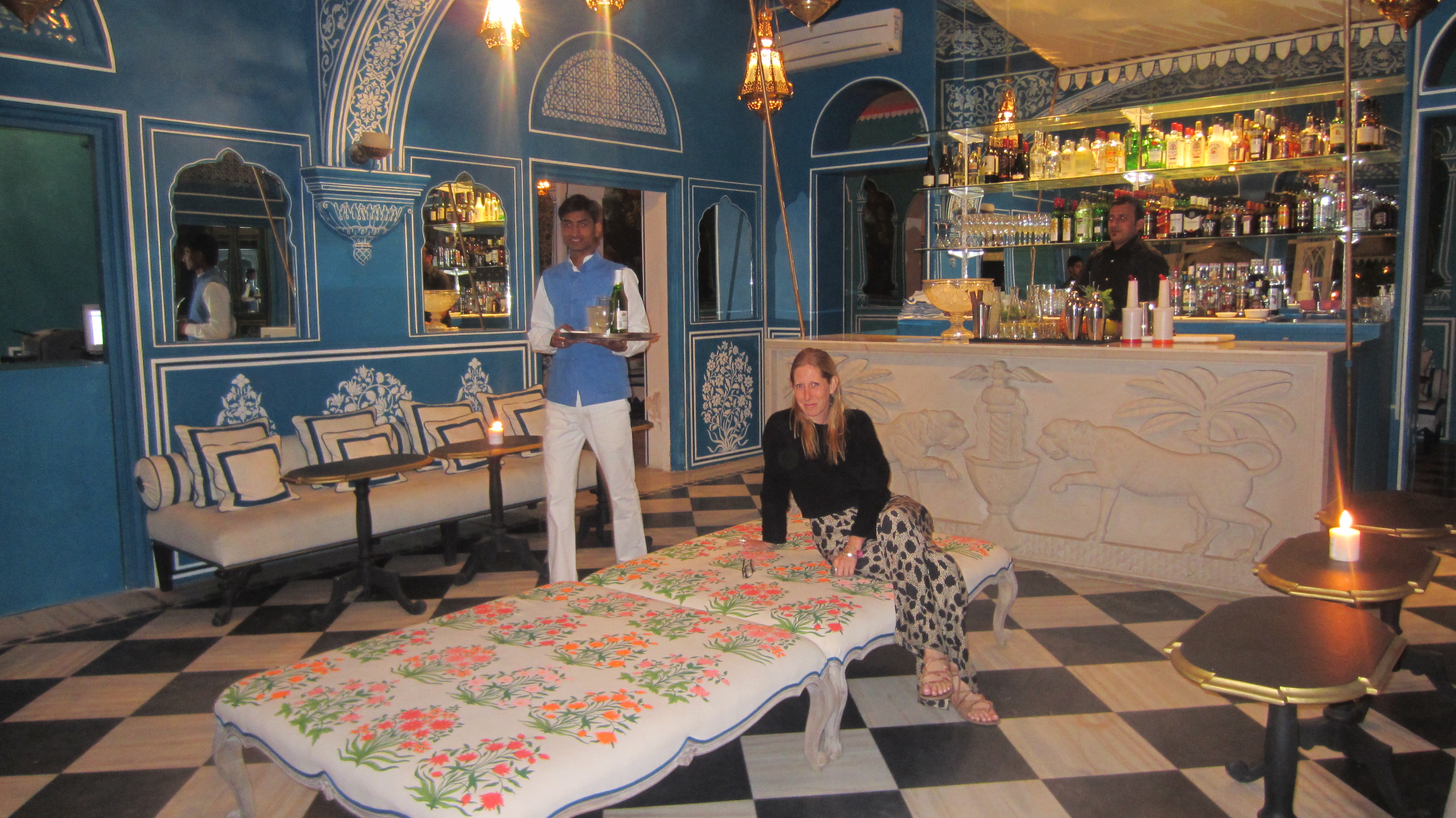 LIDO is a lifestyle brand that combines the love of travel, fashion and art.
Lido was conceptualized by Heidi Kelso, a long-time world traveler. Heidi's first business was in Bali at age 21 before embarking on a successful career in the entertainment industry. A multi-camera broadcast producer and talent executive of large-scale entertainment specials and events in music, fashion and pop-culture, she's produced shows worldwide from China to Cuba.
All the while, Heidi never stopped traveling in between shows. She was always drawn back to Asia and continued to spend many winters based in Koh Phangan, Bali and Goa. Once there, she would travel to more remote locations.
For these extended trips, she would pack as light as possible and plan buy things while away. The clothing she found was never quite right. The Adlib clothing in the Balearic Islands was too ornamental and kaftans found in the Middle East and North Africa were mostly synthetic, and often lacking in quality and tailoring.
After thinking about it for five years but not actually doing anything she mentioned the idea of a pop-up store to long-time college friend Fran Lombardi-Reilly who encouraged the idea.
Together they decided to create their own capsule collection. The goal was to create well priced versatile resort wear pieces in beautiful natural-fiber textiles that could be worn day or night. They also imported product with an emphasis on bohemian luxury. What resulted was a laid back collection that was more Topanga Canyon than Beverly Hills and more timeless than trendy.
They created a 3-month pop-up boutique on the North Fork of Long Island for the summer of 2012 called Eureka Beach, named after the landmarked building where the pop-up was located called "Eureka Hall". They curated the boutique to reflect their personal style.
Now called LIDO, Heidi contunues to grow the brand. Products are both sourced and custom designed, with limited quantities for all. Product has expanded to include vintage rugs from Morocco and custom designed metallic jute and dhurrie rugs which can be ordered in 88 colors and different sizes. Vintage clothing and one-off pieces are often found in-store only.
LIDO manufactures with Fair-Trade artisans around the world, primarily in Indonesia, Turkey, India and Morocco and products are found everywhere - from the most remote villages in Sri Lanka and Kashmir to the souks and bazaars of Tunisia and Oman.
The brand is a go-to spot on the North Fork and online, and an homage to creative free spirits, tastemakers and forward thinkers everywhere.
Heidi continues to travel in between HKMG projects as often as possible.